Description

This product is made by using top grade konjac blended with greengage juice and other ingredients. It is delicious and fragrant. Taste even better after refrigeration.

Important:
Careful observation and monitoring are required if
consumed by young children or older people.
Cutting into small pieces is recommended to prevent choking.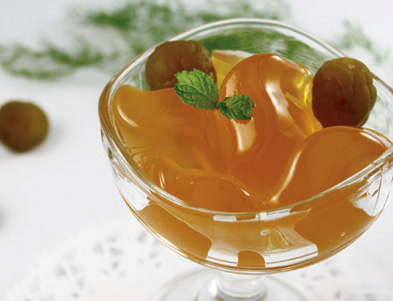 Feature



■ No Egg.Non-milk, No Alcohol
■ No Onions,No Garlic,Non-GMO
■ Natural,Preservative-Free,Color-Free

■ 、HACCP、ISO22000 High Quality Certification.






Contents

Ingredients : Water, fructose, sugar, plum juice, seaweed extract, konjac jelly, citric acid

Net Weight : 800g (28.2 oz)

Shelf life : 1 year

Best before : Shown on the package (yy/mm/dd)

Storage: Store in a cool and dry place







[本文分享連結] http://www.lovinghut.com/vp/33201102