Description


:::: 2019研發純素新品-可頌系列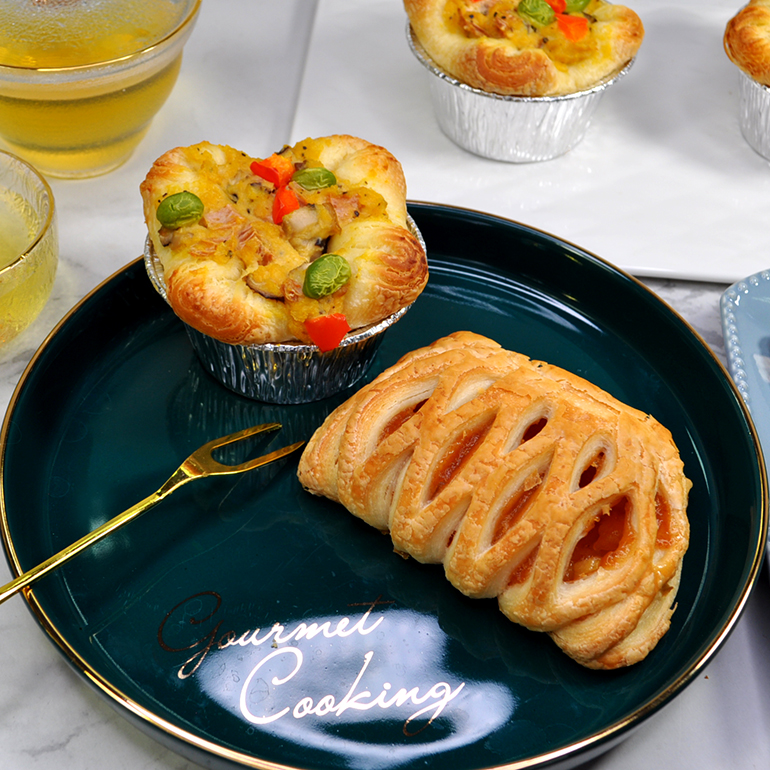 蘋果派 Apple Pie
香酥脆的千層派皮,包裹著鮮果熬制的濃郁內餡,
微微的肉桂香氣,為這款備受喜愛的經典甜點,提升了風味層次變化, 熱烤後溶出熱騰騰的甜香蘋果餡,
與每一口絕佳的果香酸甜 ~
惟願時光多停留一刻,享受味蕾中舞出的美好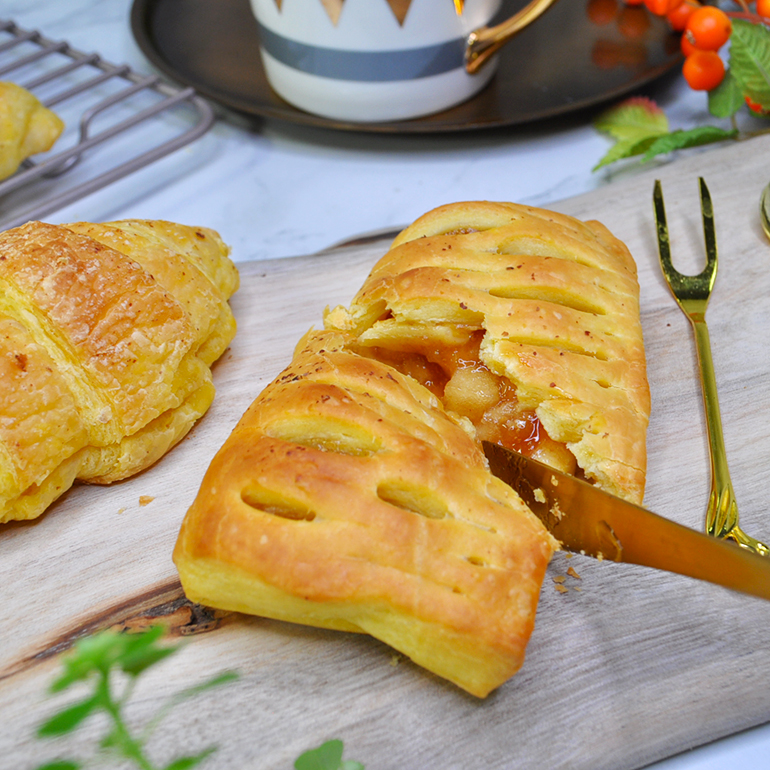 Contents



Ingredients:Pastry【Wheat Flour, Vegan Shortening [Palm Oil (Non-hydrogenated), Glycerin Fatty Acid Ester, Salt, Flavoring, β-Carotene, Annatto(Natural Color)], Brown Sugar, Yeast, Salt, Vitamin E(Antioxidant)】, Filling【Granny Smith Apple Filling (Apple, Glucose Syrup, Citric Acid, Flavoring), Apple, Lemon Juice, Salt, Cinnamon Powder】

※Contains wheat.

Net Wt:65g ±6.9% / 3 servings 195g±4.5% (6.9oz) / 6 servings 390g±3%(13.8oz)

Best Before:Shown on the package (yy/mm/dd)
Shelf Life: 6 months
Storage: Frozen below -18°C
* Once the package is unsealed, please store it in the refrigerator or freezer.

* Deoxidant packs are included in the package, please do not eat them.