Description



Loving Hut Yam Powder uses Japan imported and locally grown Yam as its main ingredient. It is manufactured under low temperature drying and low heat grinding process. Yam powder that are prepared in this way retains their freshness and fragrance. It is deliciously tasty, unique in flavor with a touch of sweetness. Delightful compliments were given to this product from consumers who have tried them.

This product requires no cooking – just add hot boiling water and adjust the thickness to your liking. It can also be mixed with soy drink and other Loving Hut cereal powdered drinks.





Recipe

Mix 30g of Loving Hut grain powder with 100-150cc hot water(95℃ above) or 200cc Soy Beverage until dissolved. Allow mixture to thicken before serving .Vary your drink by adding other Loving Hut Cereal products.




Feature

■No Onions, No Garlic, Non-GMO,
■No Eggs, No Dairy, No Alcohol,
■No Added Preservatives,
■No Added Artificial Colorings

■ ISO9001、HACCP、ISO22000 High Quality Certification.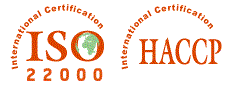 Contents

Product : Yam Powder

Ingredients : Yam, Maltodextrin, Isomalto-oligosaccharide
Note: This product is produced in a facility that also processes soy, wheat and sesame.



Net Weight : 500g ±3%(17.6oz)

Validity : 18 months

Best Before : Shown on the bottom (yyyy/mm/dd)

Storage : Store in a cool and dry place. Keep airtight after opening.

MADE IN TAIWAN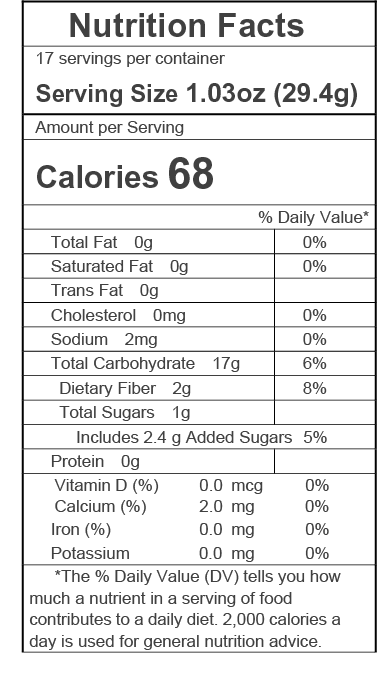 Pakage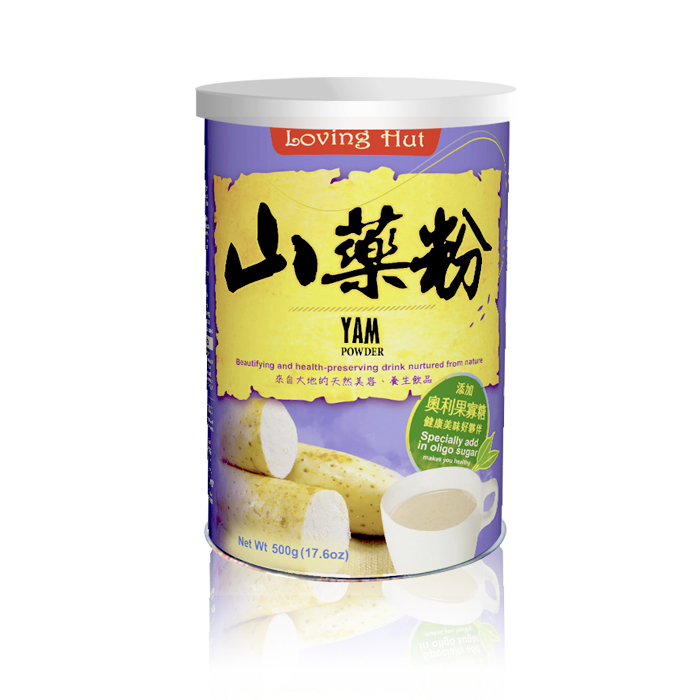 [本文分享連結] http://www.lovinghut.com/vp/33306102