Description



Loving Hut Pure Black Sesame Powder uses fresh pure black sesame that has been oven-baked in low temperature and grinded. It has a darker appearance because it does not contain any white sesame, raw sesame, other grains powder or residues of deep fried sesame hull – a by-product derived from making sesame oil. Due to its natural occurring oil, it does coagulate. The Pure Black Sesame powder is not bitter and has a lasting fragrant and longer shelf life. It can be taken on its own or mixed with soy drink and other cereal powdered beverages. It is great tasting whichever way it is prepared. It can also be used in cooking or as a filling.
Because the process of growing sesame follows natural farming policies, and it is also an indispensable food for the organic food lovers, we have included this product into our Organic Family series.

This product requires no cooking – just add hot boiling water and adjust the thickness to your liking. It can also be mixed with soy drink and other Loving Hut cereal powdered beverages.





Recipe

Mix Loving Hut cereal with some lukewarm water or Soy Beverage until dissolved before adding hot/cold water or Soy Beverage. Allow mixture to thicken before serving. Vary your drink by adding other Loving Hut Cereal products.


Feature

■No Onions, No Garlic, Non-GMO,
■No Eggs, No Dairy, No Alcohol,
■No Added Preservatives,
■No Added Artificial Colorings

■ ISO9001、HACCP、ISO22000 High Quality Certification.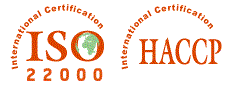 Contents

Brand : Loving Hut

Product : Black Sesame Powder

Ingredients : Black Sesame

Note: This product is produced in a facility that also processes soy and wheat.

Net Weight : 450g±3% (15.9oz)

Validity : 18 months

Best Before : Shown on the bottom (yyyy/mm/dd)

Storage : Store in a cool and dry place. Keep airtight after opening.

MADE IN TAIWAN



Nutrition Facts

15 servings per container
Serving Size 1.1oz (30g)

Amount per Serving

Calories 188

% Daily Value*

Total Fat 16g

11%

Saturated Fat 0g

5%

Trans Fat 0g

Cholesterol 0mg

0%

Sodium 1mg

2%

Total Carbohydrate 6g

3%

Dietary Fiber 4g

0%

Total Sugars 0g

Includes 0 g Added Sugars 0%

Protein 5g

Vitamin D 0.0 mcg 0%
Calcium 363 mg 36%
Iron 1 mg 5%
Potassium 141 mg 4%

* The % Daily Value (DV) tells you how much a nutrient in a serving of food contributes to a daily diet. 2,000 calories a day is used for general nutrition advice.






[本文分享連結] http://www.lovinghut.com/vp/33310101